We provide shared office, meeting and event space for tomorrow's economy to thrive here in the Tetons.
We believe that as work becomes more distributed, people need more places to meet with other highly functioning individuals who are getting things done.
Our regional economy has been primarily based in Construction, Tourism and Farming. Change is coming.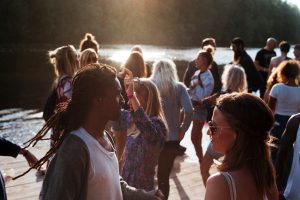 We believe that Remote Work is the future of the Economy – not only here in Tetons but across the United States. Every day there are more people working remotely, which means they don't have human interaction with their coworkers. High-end companies like Apple, Stripe,  are already employing people in our region, even though they have no physical presence here.
We seek to provide residents and visitors with the camaraderie and community that their remote employers can't. It's a lot less stressful when your coworkers aren't tied up in the same business — it brings a whole new, fun meaning to "Office Politics".
A rising tide lifts all boats and we plan to be here as the tide comes in.